Baby's Identification
❤ Height: 12 inches/30.48cm (from head to toe, with a soft touch of the vinyl head, face, and limbs, weighted body for a real baby feel and the kids can hand her everywhere)
❤ Weight: 1.00 LB(Doll Only)/1.32 LB(with gift box)
❤ Gender: Girl(You could choose girl or boy clothes for your dolls according to your preference or give the kids the freedom to create their customizable characters)
❤ Reborn Doll Series: Saxia
❤ Skin Tone: Caucasian
❤ Body Material: Silicone vinyl body (These babies' bodies and limbs are made of SoftTouch vinyl, and their limbs are detachable. The baby is made of silica gel, and can easily sit and lie down, as well as stand up and take a bath.)
❤ Hair: Hand-rooted mohair or synthetic hair, blonde hair
❤ Eyes: Awake, artificial acrylic eyes, clear and bright, blue eyes
❤ Eyebrow: 100% pure hand-drawn
❤ Nail: 100% handmade nails, pink nail bed, translucent nails
❤ Scent: A soft baby powder scent
❤ SAFETY CERTIFICATION: Conforms or exceeds the safety requirements of ASTM F963 and EN71 for ages 3+, which is safe for your children.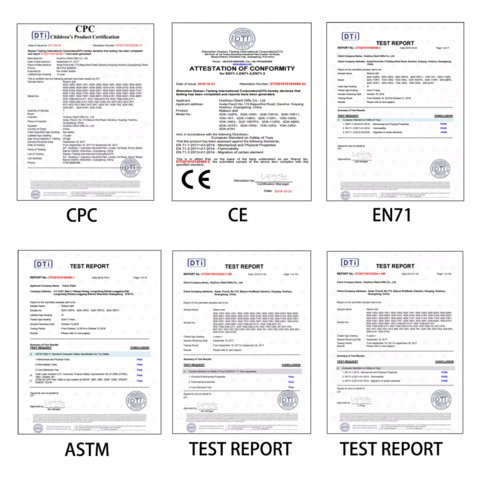 ❤ GREAT FOR – Festival gifts, birthday gifts, children play with toys, grandpa or grandma accompany doll, lovers and collectors collection.
❤ The Story About The Doll
Realistic Saxia is 12" Long and is made of authentic silicone vinyl, she has the sweetest disposition and is a little trouble maker at times. Saxia will come to your home with all the love and affection you want, Holding her is such a joy. She is weighted and feels like a real baby. We use only the best reborn supplies, making your reborn very realistic.
❤ Attention: The doll's clothes in the picture are only used for shooting, the clothes are not in stock, so the doll's clothes will be randomly sent. (No worries, they are super adorable)
❤ Doll Hair Care: The actual hairstyle might differ from the picture and we recommend that you discover new looks for your doll using some doll accessories. (A perfect way to encourage roleplay and creative fun!) If the hair is a little messy, please use the special wig comb to take care of it gently. Never yank or pull their hair when combing it. Never use a heated curling iron, blow dryer, or a straightener when caring for doll hair.
Package Options:
❤ Silicone vinyl body Doll Only
It's all about the softness! These babies' bodies and limbs are made of SoftTouch vinyl, and their limbs are detachable. The baby is made of silica gel, and can easily sit and lie down, as well as stand up and take a bath
❤ Silicone vinyl body Doll with Box
When you choose the gift box option, your baby will come home with an  box that includes special reborn essentials for your cuties. (Please understand the gift was sent randomly because of limited stock) Perfect as a gift for someone you love.