It's all in details
💗 Gender: Girl 
💗 Reborn Doll Series: Saxia
💗 Skin Tone: Caucasian
💗 Size&Weight: About 20″ (50.8 cm) from head to toe,2.2 lbs(1.45kg)
💗 Body Material: Two options of huggable weighted cloth body and soft touch full body vinyl body
💗 Hair: Hand-rooted brown hair
💗 Eyebrow:100% pure hand-drawn
💗 Lashes: Hand-rooted
💗 Eyes: Awake, Artificial acrylic eyes, clear and bright, blue eyes
💗 Nail: 100% handmade nails, pink nail bed, translucent nails
💗 GIFT READY
Reborn Baby Doll * 1
Magnetic Pacifier (random color) * 1
Baby Bottle (random color)* 1
Birth Certificate* 1
Baby Clothes * 1 (randomly chosen)
Random Gift *1(Headbands, hair clips or plush dolls, etc.Depending on actual stock.)
💗 Smell: Soft baby talcum powder smell, the babies' smells come from touch real vinyl material, it's non-toxic and environmentally friendly
💗 SAFETY CERTIFICATION: ASTM F963 and EN71 certified, non-toxic and safe for ages 3+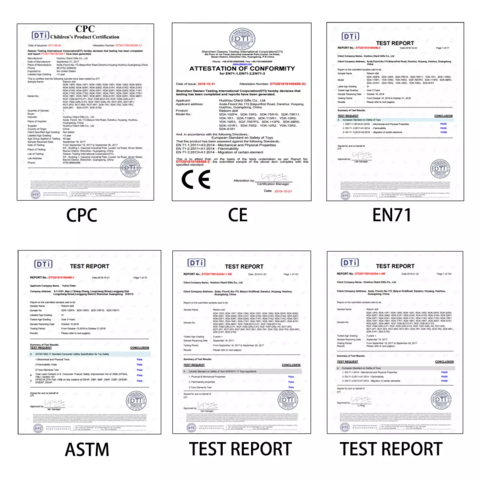 Update!
Yes, our "heartbeat" baby doll is coming! Dolls with heartbeats and coos will be more like real-life babies. There's nothing as heartwarming as a sleeping baby breathing while she peacefully dreams the night away! Cloth body doll available, take her home today! The baby doll with coos and heartbeats comes home with you only when you choose the option "cloth body+heartbeat".
Story Behind The Doll
No one is as bright and heart-warming as our little sweetheart, Saxia. She is always energetic, passionate about outdoor sports and prefer running. Don't like to stay indoors. This baby girl is a gleam of sunshine with her charming blue eyes and beautiful curls. With her puckered baby lips and intricately detailed features, you can't resist our young and cheerful Saxia. Make her wish come true to be a part of a loving family, forever. When she's tired from a fun-filled day with you, she has her magnetic pacifier to soothe her to sleep.