Lyam is a little gentleman with a quiet personality, just like the boy next door. Everyone loves to make friends with him. After waking up from his nap, he loves to play with his toy cars all afternoon and he also likes to listen to fairy tales before having a good night's sleep! Lyam's limbs are as soft and plump as a baby's, and the design of his legs allows him to sit, lie down and be in other positions. His cute and pearly lips are slightly open, which fits very well with the magnetic pacifier. In order to set off his deep eyes, we have only used a light paint on his eyebrows and have used a soft fiber material for his hair. For Lyam, everything is gentle.
Gender:Boy
Hair:Hand-rooted mohair or synthetic hair, blonde hair
Eyes:Artificial acrylic eyes, blue eyes, clear and bright
Eyebrow:100% pure hand-drawn
Nail:100% handmade nails, pink nail bed, translucent nails

Reborn Doll Series:Lyam
Dimensions: about 20 inch / 50.8 cm from head to toe
Smell: soft baby talcum powder smell, the babies' smells come from Vinyl material, it's non-toxic and environmentally friendly
Material: the head is GentleTouch vinyl, body is GentleTouch vinyl or PP cotton
Weight: about 0.75kg
Safety certification: ASTM F963 and EN71 certified, non-toxic and safe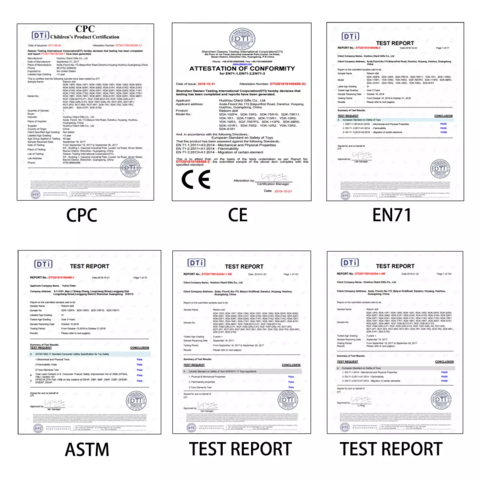 Applicable age: 3 years and above
Accessories:
The following items will be delivered to you along with your doll:
Magnetic pacifier (random color) * 1
Baby bottle (random color) 1
Clothes * 1 (randomly chosen), the clothes in the picture are only for photographic purposes
Body materials:
Cloth body:
It's all about the softness! The babies' shoulders and body are made of high-quality cotton, and the interior is filled with PP cotton; the arms and legs are made of GentleTouch vinyl, and the limbs are not detachable. They can sit and lie down easily but can't stand or take a bath.
Attention:
Props shown in the pic are Not Included in the package. Some of the accessories we used for shooting are sold in our accessories page separately. And Don't worry, all our dolls are dressed in Real Baby Clothes designed by ourselves and Made to Order. Due to the lighting, there may be a slight difference in the actual skin tone compared to the picture.
Doll Haircare Tips:
The actual hairstyle might differ from the picture and we recommend that you discover new looks for your doll using some doll accessories. (A perfect way to encourage roleplay and creative fun!) If the hair is a little messy, please use the special wig comb to take care of it gently. Never yank or pull their hair when combing it. Never use a heated curling iron, blow dryer or a straightener when caring for doll hair.
Best For:
Festival gifts, Birthday gifts for lovers and kids.
Play doll for Children and Grandma Accompany doll that will never let them feel alone.
Add to your Collection of Lifelike Baby's.
For training of Maternity Matron, Nursery, mother-to-be.
Props for shooting TV or movie.
Health workers for Alzheimer's, Autism & and many more with special needs with huge health calming benefits.