Baby's identification
❤ Name: Blanco
❤ Gender: Baby Girl
❤ Height: 20"/50 cm from head to toe, with a soft touch of the Silicone Vinyl head, face, and limbs, weighted body for a real baby feel and the kids can hand her to everywhere.
❤ Weight: 3 LB
❤ Hair: Hand-rooted mohair or synthetic hair, blonde hair. Hair can be washed and dressed. If the hair is a little messy, please use the special wig comb to take care of it gently.
❤ Eyes: Artificial acrylic eyes, blue eyes, clear and bright
❤ Eyebrow: 100% pure hand-drawn
❤ Nail: 100% handmade nails, pink nail bed, translucent nails
❤ Scent: A soft baby powder scent
❤ SAFETY CERTIFICATION: Conforms or exceeds the safety requirements of ASTM F963 and EN71 for ages 3+, which is safe for your children.
❤ GREAT FOR: Festival gifts, birthday gifts, children play with toys, grandpa or grandma accompany doll, lovers and collectors collection.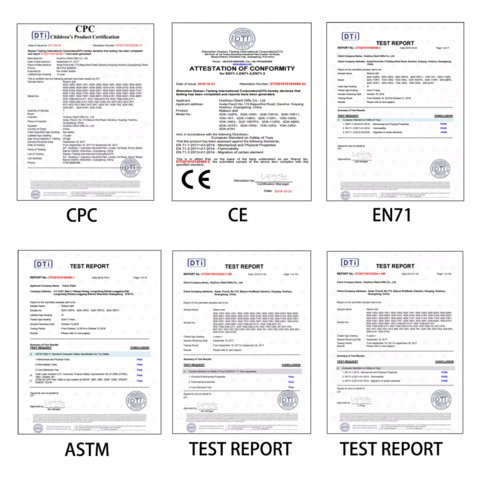 ❤ 2 Kinds Of Body Material To Choose From
It's all about the softness! The babies' shoulders and body are made of high-quality cotton, and the interior is filled with PP cotton; the arms and legs are made of Soft Touch Silicone Vinyl, and the limbs are not detachable. These dolls have no gender. They can sit and lie down easily but can't stand or take a bath.
These babies' bodies and limbs are made of Soft Touch Silicone Vinyl, and their limbs are detachable. The baby is made of silica gel, is a girl, and can easily sit and lie down, as well as stand up and take a bath.
Update!
Yes, our "heartbeat" baby doll is coming! Dolls with heartbeats and coos will be more like real-life babies. There's nothing as heartwarming as a sleeping baby breathing while she peacefully dreams the night away! Cloth and silicone body available, take her home today!
Note: The "heartbeat doll" is unwashable, please keep the doll away from the fire and do not try to take out electronic components.
❤ GIFT READY
Reborn Baby Doll * 1
Magnetic Pacifier * 1
Baby Bottle * 1
Birth Certificate* 1
Baby Clothes * 1 (randomly chosen)
Random Gift *1(Headbands, hair clips or plush dolls, etc.Depending on actual stock.)
❤ Doll Haircare Tips:
The actual hairstyle might differ from the picture and we recommend that you discover new looks for your doll using some doll accessories. (A perfect way to encourage roleplay and creative fun!) If the hair is a little messy, please use the special wig comb to take care of it gently. Never yank or pull their hair when combing it. Never use a heated curling iron, blow dryer, or a straightener when caring for doll hair.
Strong demand is expected, and you won't want to miss out. Order now.