Baby's identification
❤ Height: approx. 20 inches
❤ Weight: approx. 2 LBS
❤ Hair: Hand-rooted mohair or synthetic hair,brown hair (Please in Kind Prevail)
❤ Eyes: Artificial acrylic eyes, random color, clear and bright 
❤ Eyebrow: 100% pure hand-drawn
❤ Nail: 100% handmade nails, pink nail bed, translucent nails
❤ Scent: A soft baby powder scent

Body materials to choose from:
❤Cloth body
It's all about the softness! The babies' shoulders and body are made of high-quality cotton, and the interior is filled with PP cotton; the arms and legs are made of Soft Touch vinyl, and the limbs are not detachable. These dolls have no gender. They can sit and lie down easily but can't stand or take a bath.
❤vinyl body
These babies' bodies and limbs are made of Soft Touch Silicone Vinyl, and their limbs are detachable. The baby is made of silica gel, is a girl, and can easily sit and lie down, as well as stand up and take a bath.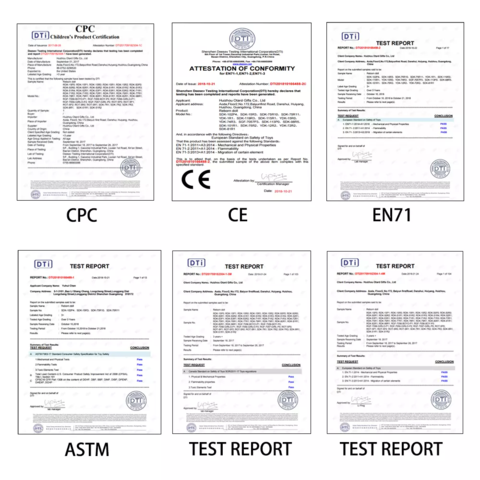 Attention:
The doll's clothes in the picture are only used for shooting, the clothes are not in stock, so the doll's clothes will be randomly sent. Detailed information is by the final product.
Package 

(
Free Gift: Baby's Bottle And Pacifier)
❤ 1 x Baby doll
❤ 1 x Baby's clothes
❤ 1 x Baby's bottle
❤ 1 x Pacifier
Strong demand is expected, and you won't want to miss out. Order now.