❤ The Story Behind The Doll
April falls asleep in the comfort of your arms. Her soft body is wrapped in soft and comfortable clothes, and she enjoys the sweet world of her dreams. She is absorbed in her beautiful dream, with a smile as sweet as a picture, and it's the manifestation of a child's first hopes for the world. April's body is soft, her legs are curled up, her nose and cheeks are a little blushed, we haven't forgotten these little details, and the smell of baby talcum powder around her makes everything more realistic. April, born in spring with sweet dreams, is our little smiling angel.
Baby's Identification
❤ Height: 12inch/30.48cm Head to toe, with a weighted body for a real baby feel and the kids can hand her to everywhere.
❤ Weight: 1.00 LB(Doll Only)/1.32 LB(with gift box)
❤ Body Material: Silicone Vinyl body
These babies' bodies and limbs are made of Soft Touch Silicone Vinyl, and their limbs are detachable. The baby is made of silica gel, is a girl, and can easily sit and lie down, as well as stand up and take a bath.
❤ Hair: Hand-painted hair
❤ Eyebrow: 100% pure hand-drawn
❤ Nail: 100% handmade nails, pink nail bed, translucent nails
❤ Scent: A soft baby powder scent
❤ SAFETY CERTIFICATION: Conforms or exceeds the safety requirements of ASTM F963 and EN71 for ages 3+, which is safe for your children.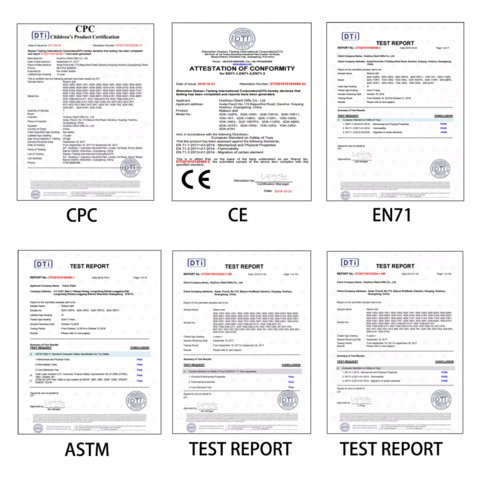 15" Cloth Body Baby Doll
Includes reborn baby doll, babysuit, headwear, magnetic pacifier, baby bottle and birth certificateand, packaged in a beautiful gift box, it is perfect for gifting and easy to collect.
15″ Baby doll's shoulders and body are made of high-quality cotton, and the interior is filled with PP cotton; the arms and legs are made of Gentle Soft Touch vinyl, and the limbs are not detachable. These dolls have no gender, you could also choose girl or boy clothes for your dolls according to your preference or give the kids the freedom to create their customizable characters. They can sit and lie down easily but can't stand or take a bath.
❤ GREAT FOR – Festival gifts, birthday gifts, children play with toys, grandpa or grandma accompany doll, lovers and collectors collection.